Proccess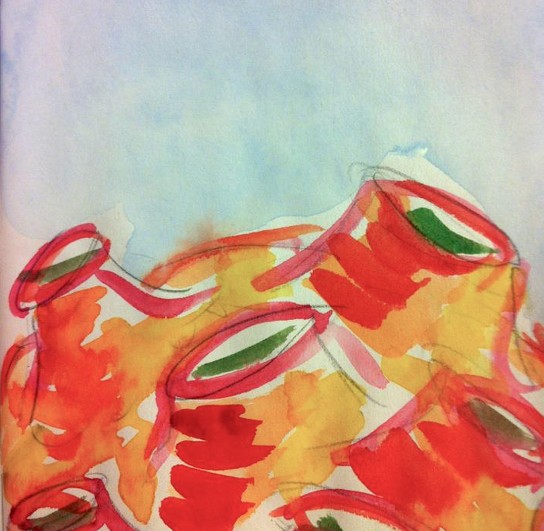 I have been dreaming of making some pieces that look a little like this piece Calyx (below) but with yellow, orange and red inside the white as opposed to the blue and green below.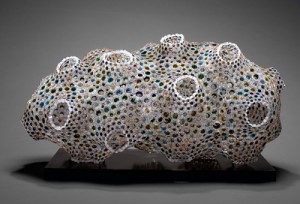 The pieces that I am thinking about perhaps have more to do with pollen spores, sea urchins and volcanos.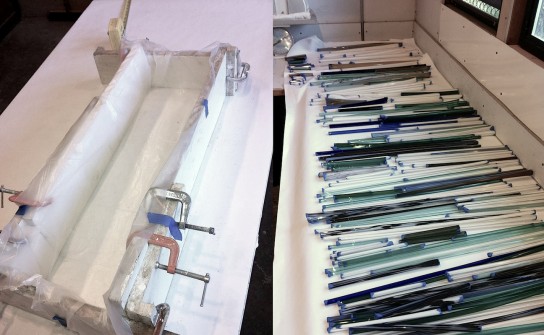 I made most of the tubing in Hawaii in the fall of 2011.  I processed a bunch of it there, but left the smaller tubing until I came home to be able to process it at Pratt Fine Arts Center.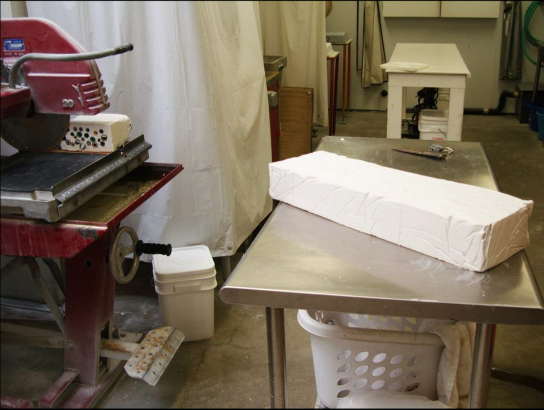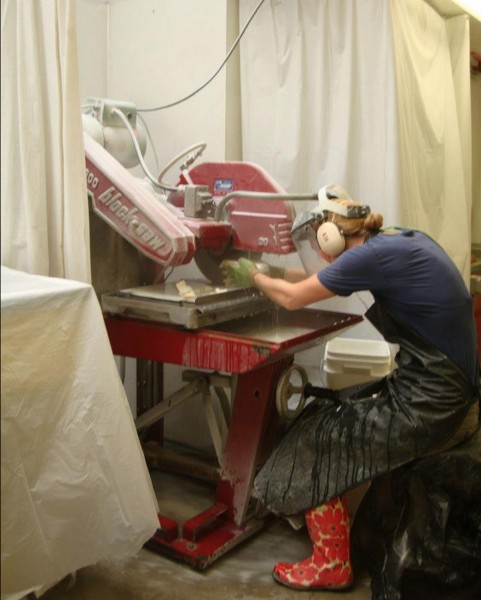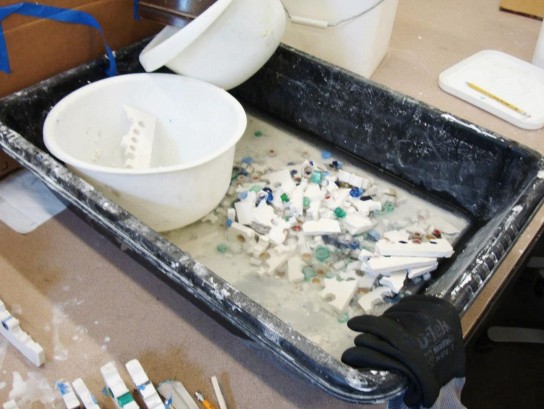 Sorting plaster from glass after cutting it on the diamond saw…. starring Becca Chernow
Then comes stacking…….  starring Rosita Stohl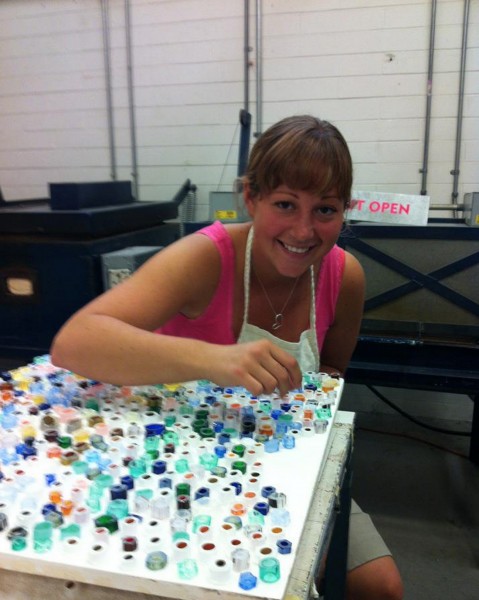 Firing the tubing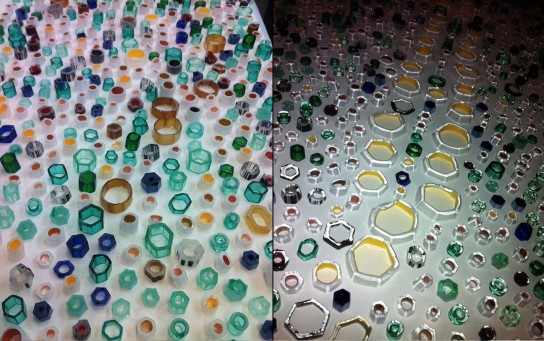 After the tubing is fired then it is more useful as an architectural element as it tapers the tubing.
I have sorted all of the colors until I have my preferred colors.  the next step is to sort the sizes – I have a tool that standardizes the sizes for me.  check out the VIDEO of me working it!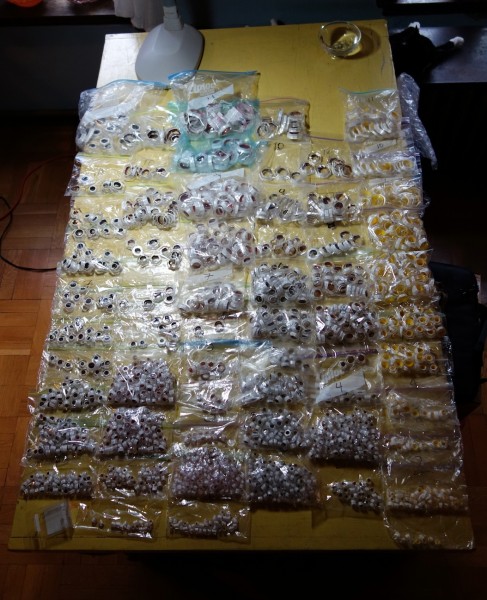 tests of different sized combinations of hollow murrine woven together in conical shapes.