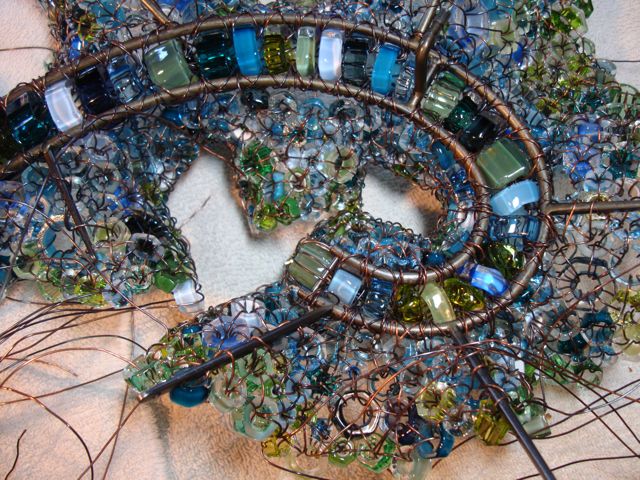 I am starting a new piece – working on figuring out which color to use where – usually I just do a blend – I have asked people to give me their opinions on Facebook – you are welcome to do so here as well.  I am working on finishing four new pieces by Jan 1st as to incorporate them into a new catalog that I am working on to promote the 'Soft Sculptures'.  The frame is created by the incomparable Jeremy Bosworth.
If you are curious about the process of creating the 'Hollow Murrine"  then see:
I have a video of making this piece on YouTube – Studio Visit with Kait 12/3/10
So I had a number of people respond on facebook about the color combination and I am going with blue on the outside and inside edge and then green in the center of the wings.  I enjoy having other people's input.
Finally!!! Finished this piece on 12/8 (2am in the morning!)  and here is the finished piece:  Not a great shot – will try again soon – onto next piece!