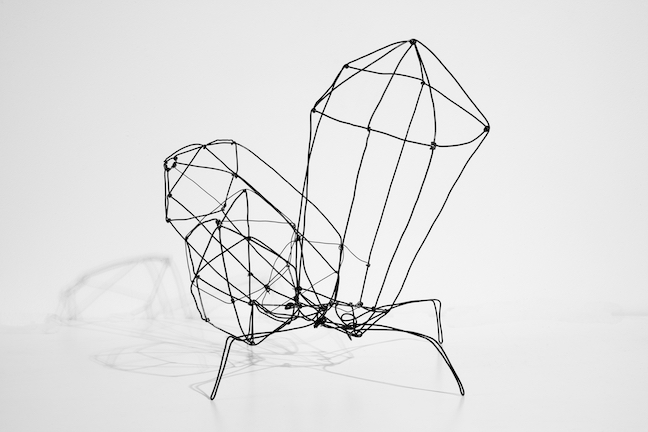 Triognal Crystal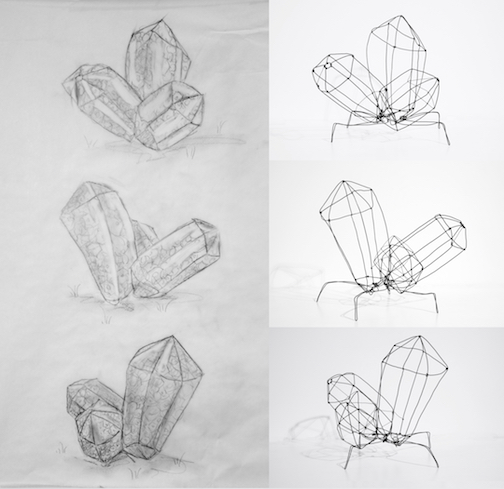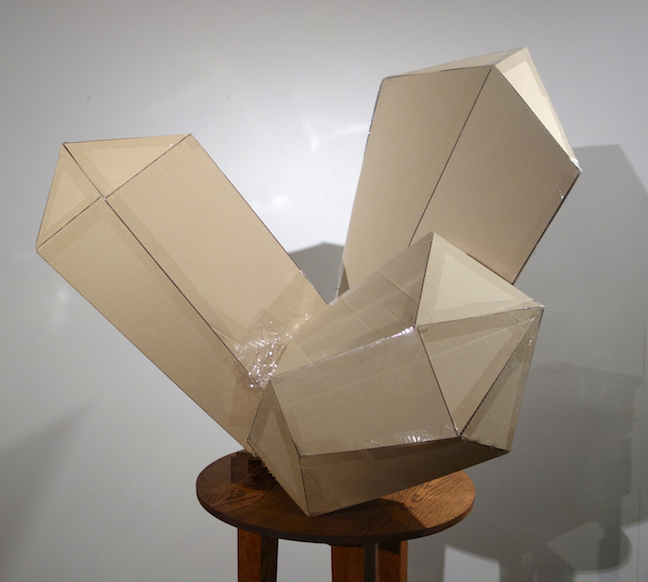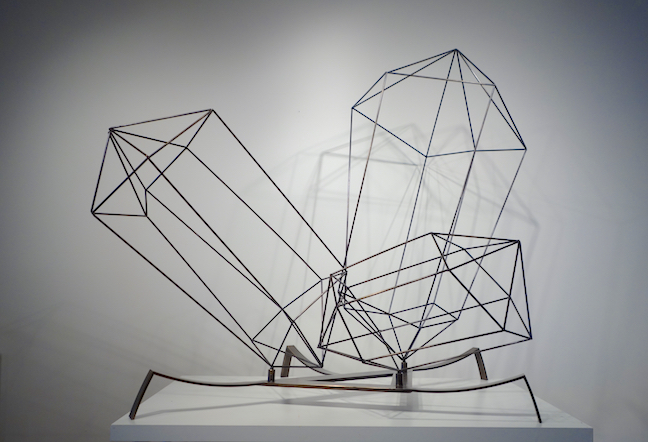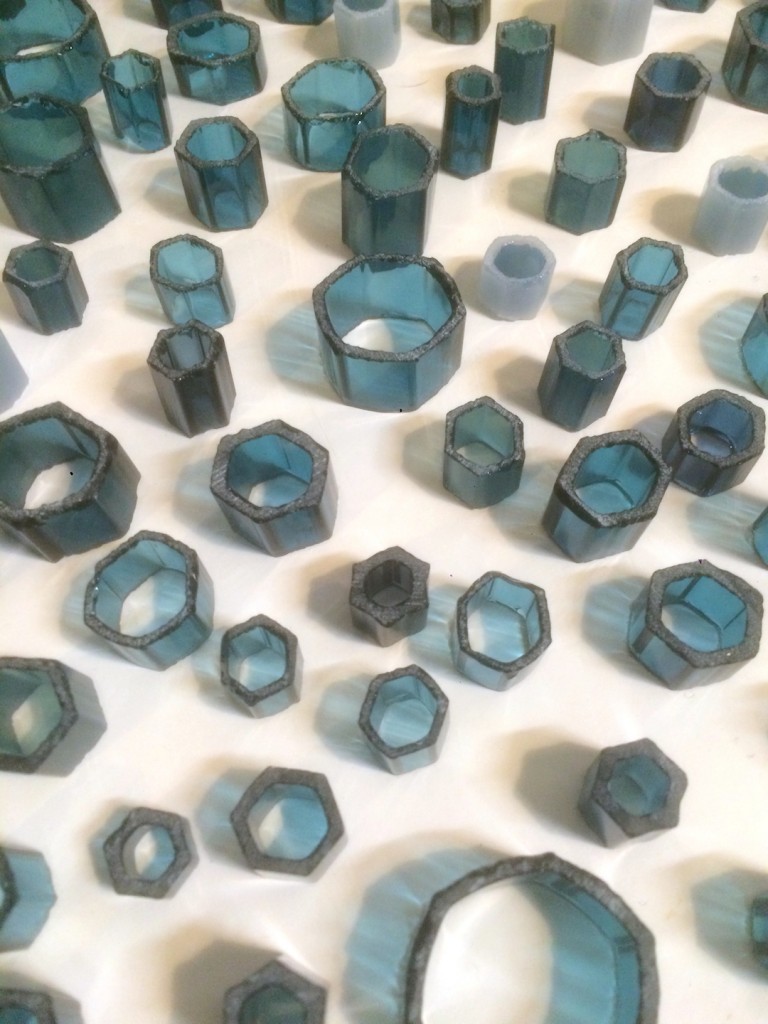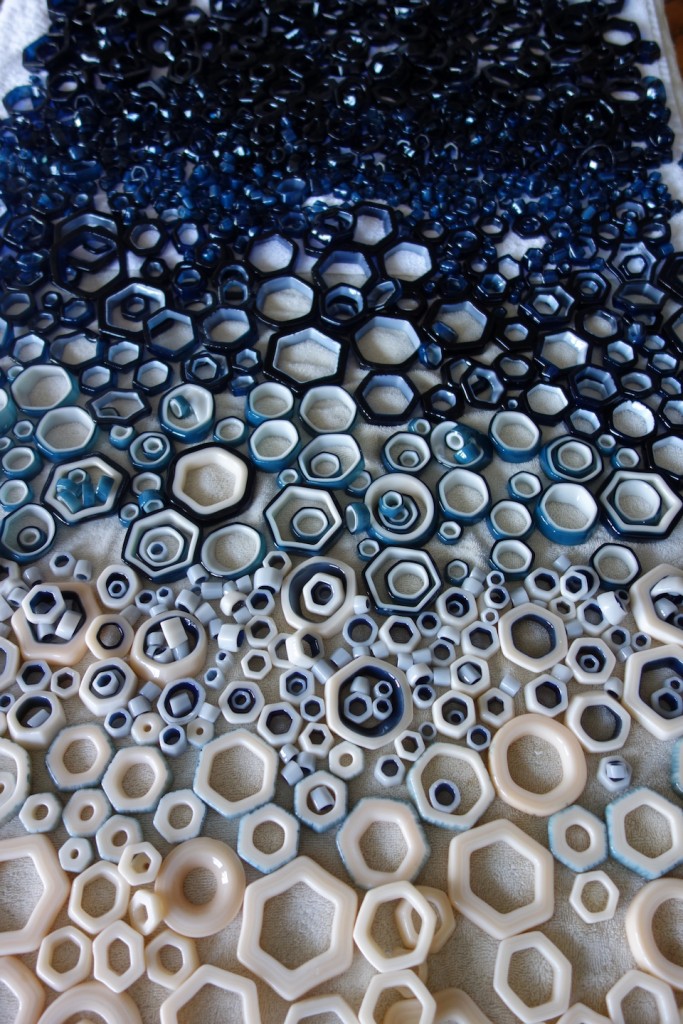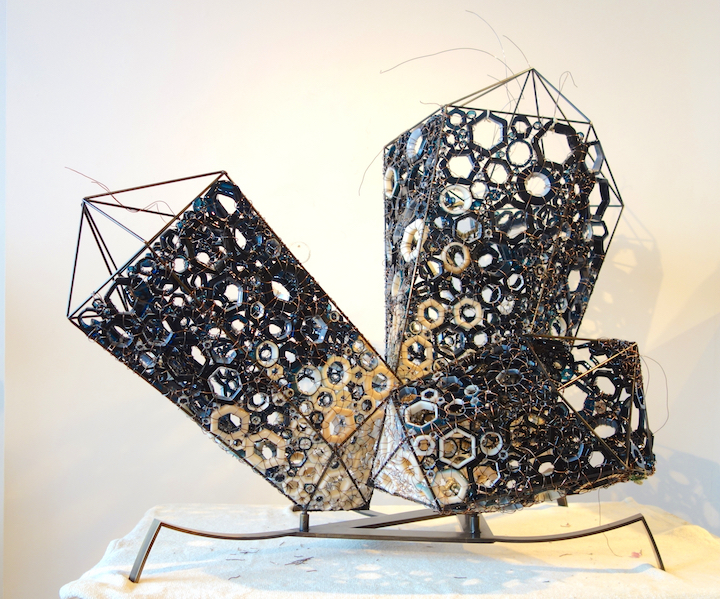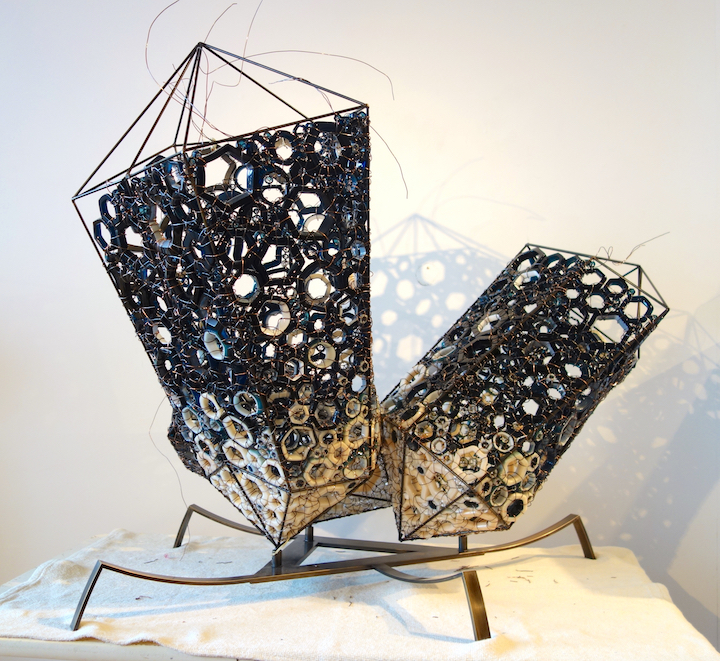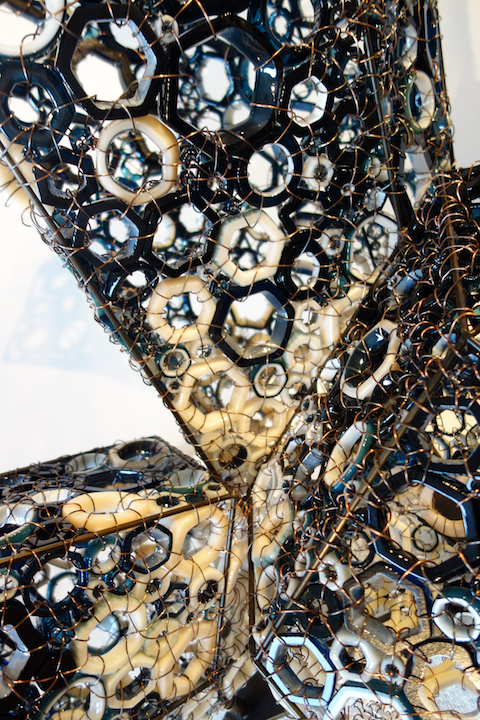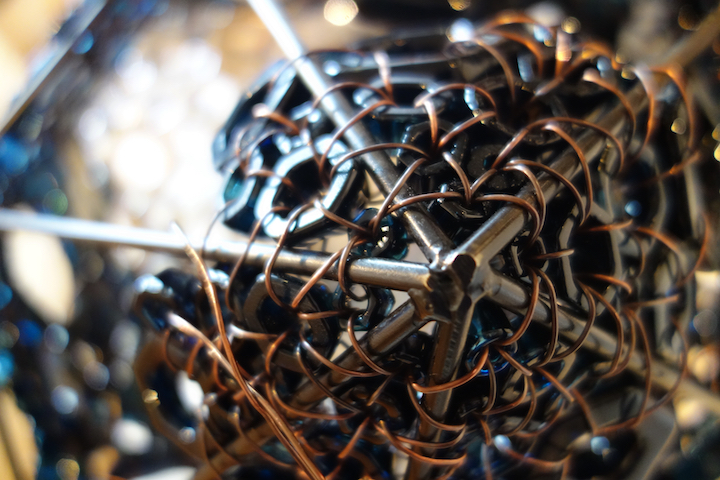 Dimension 44" x 39" x 31"
Finished piece shipped off to Schantz Gallery for show at Chesterwood for 3 months.  here is the piece in place: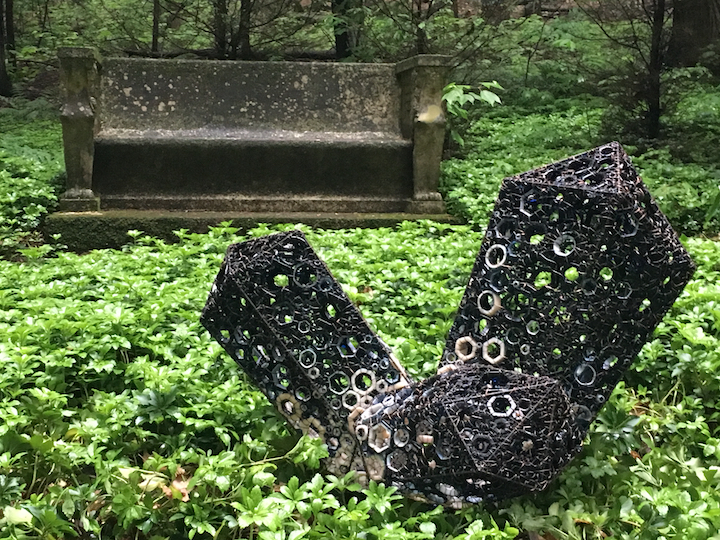 Here is the statement I wrote for the show:
Trigonal Crystal
This piece is part of a new series exploring trigonal crystal systems (like quartz). As an artist, I am attracted to different manners of organic growth, customarily I utilize a glass hexagonal building block to create organic, flowing forms; in this case I am describing a six sided, hemimorphic crystal formation, inspired by my experience visiting Joshua Tree last fall. Within a framework of bronze plated steel each individual glass 'Hollow Murrine' unit is connected to the next only by the copper wire linking them together. The individual pieces are made by blowing colored glass into an hexagonal steel moId, cutting the tubing up and fire polishing it in a kiln. In my application of the units to the metal framework, I placed the color of the desert sky onto the form of the quartz crystal in a wash of opaque white ranging to intense transparent blue.