Seattle Office of Arts & Culture has awarded me a Temporary Art Activation grant to mega size some chain diatoms and put them into trees in the Seattle Center for the months of  Sept – Dec 2015. here are some excerpts from my proposal:
These scale morphed phytoplankton (planktos, the Greek word meaning wanderer or drifter) have appeared in the trees to remind us of their life sustaining powers of oxygen production, similar to the trees, but more ephemeral in their life span and sensitivity to environmental imbalance. As people walk past the work, they will look up and discover this incongruous sight of this microalgae out of the water.
Five-foot long spiral forms made of modified plastic bottles mounted on a light metal framework bob in the breeze nestled within the branches of deciduous trees. As the leaves turn in the fall, the bright green of the bottles contrast with the background of yellow and orange leaves. As autumn progresses to winter, the enlarged chain diatoms are fully revealed as the leaves fall from the trees. Solar lights within the pieces will glow as it becomes dark.
The recycled bottles will be sourced through social media, the help of Seattle Office of Arts and Culture and the Seattle Aquarium Volunteer community.
 I NEED YOUR HELP
I need your Green Plastic Bottles!!!!!!
All kinds and sizes, I am not picky!!!
If you are in the Seattle area, I will come pick up your recycled green bottles. Please sign your bottle with a sharpie before giving them to me so your name is in the piece. Contact me to schedule a pick up time at kait@kaitrhoads.com
My Deadline is August 7th, 2015.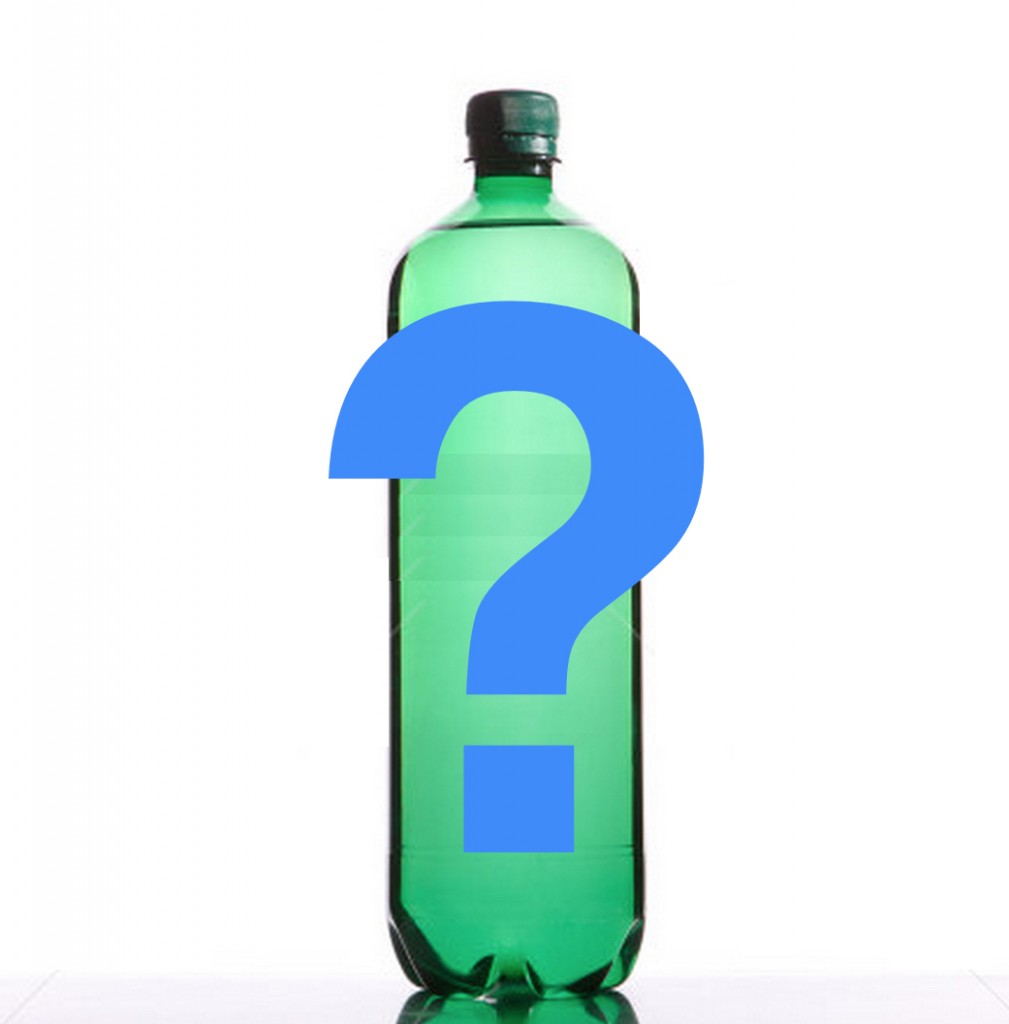 Well, I am not sure of all of them but the major ones are:  Mountain Dew, Perrier and Schwepps Ginger ale.
What will I do with these bottles you ask????
I like this graphic by Noel of a chain diatom.
but in the ocean it is not so simple like a food chain, it is more like a food web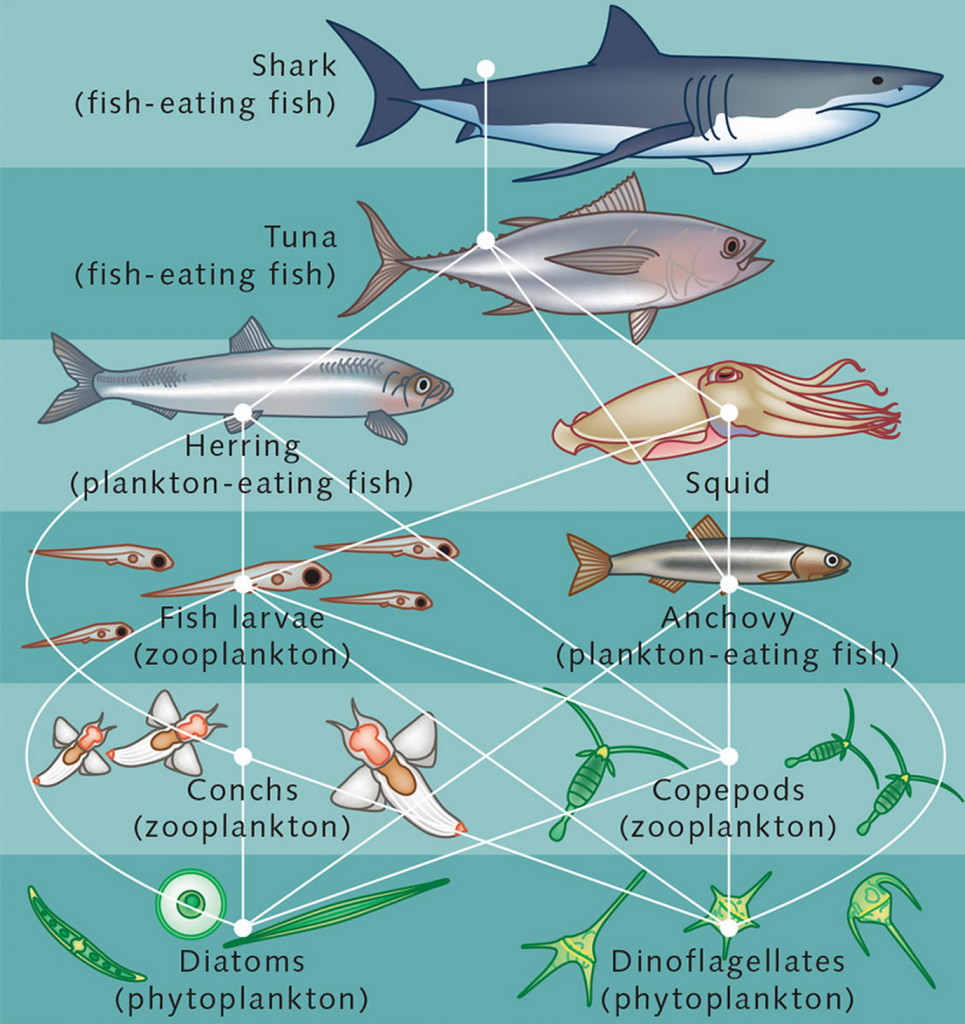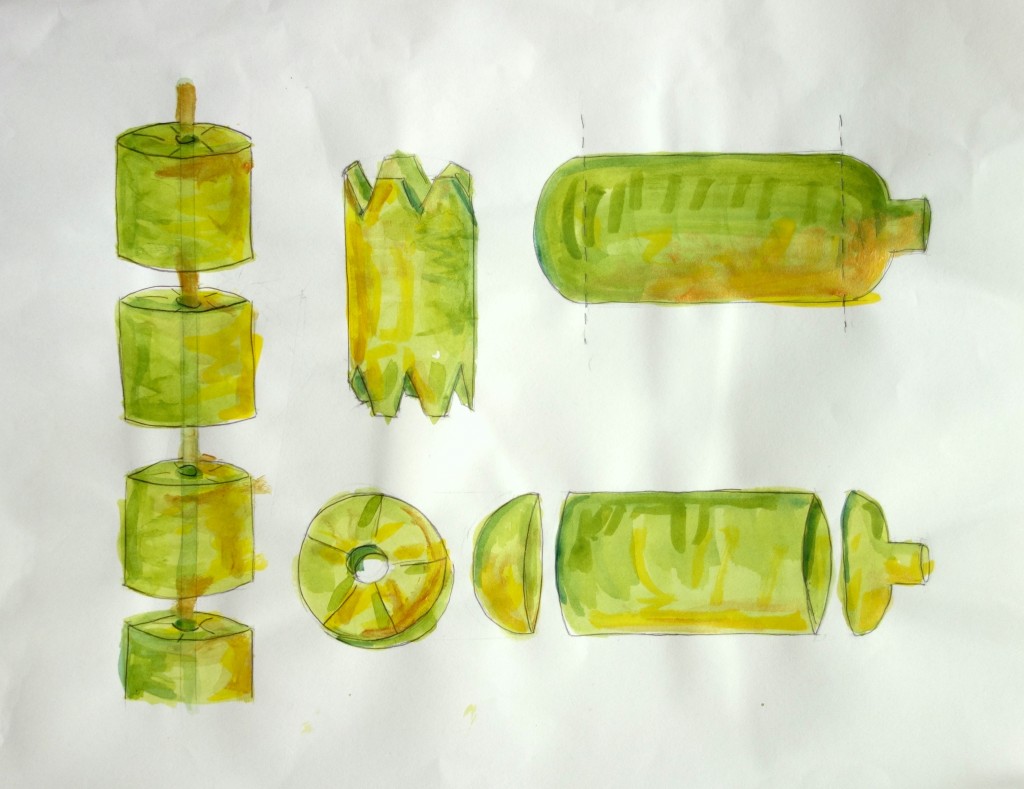 On Friday the 10th I was shown the two trees that I can install into at Seattle Center by head Arborist Keiko Nungesser, it is a great spot!!!
There is a view of the Space Needle
Bottles from heaven – thank you so much Clay Johansen for your kind donation of green plastic bottles.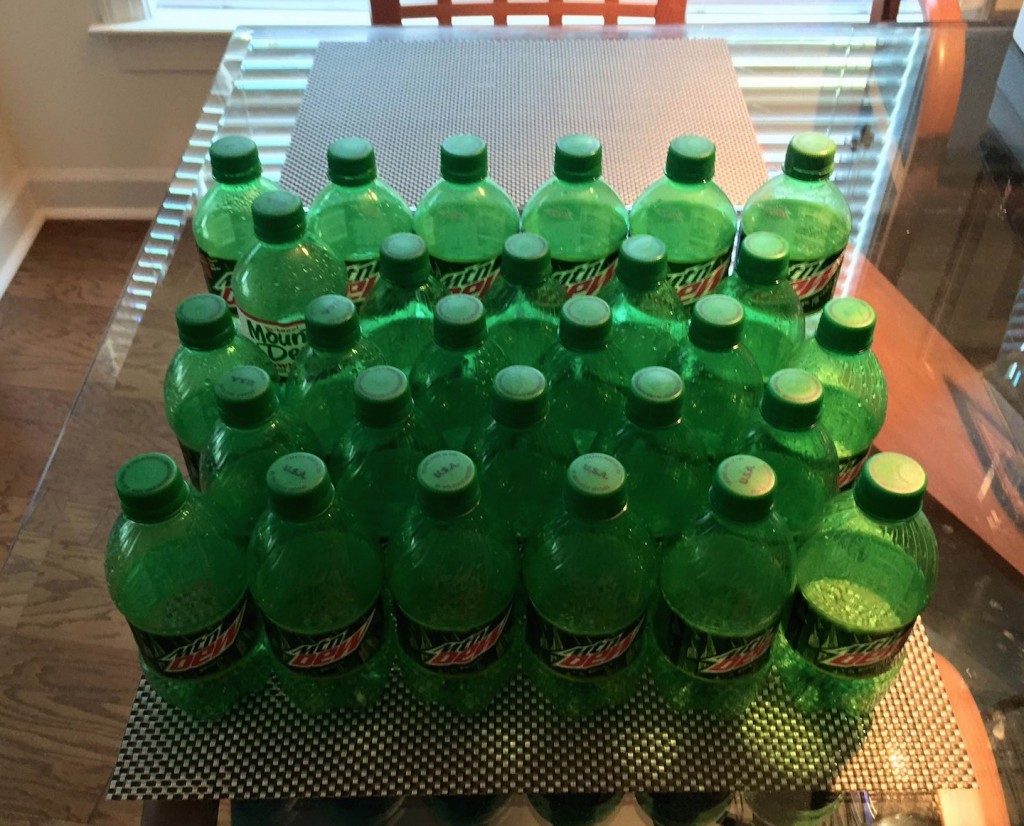 Transforming Bottles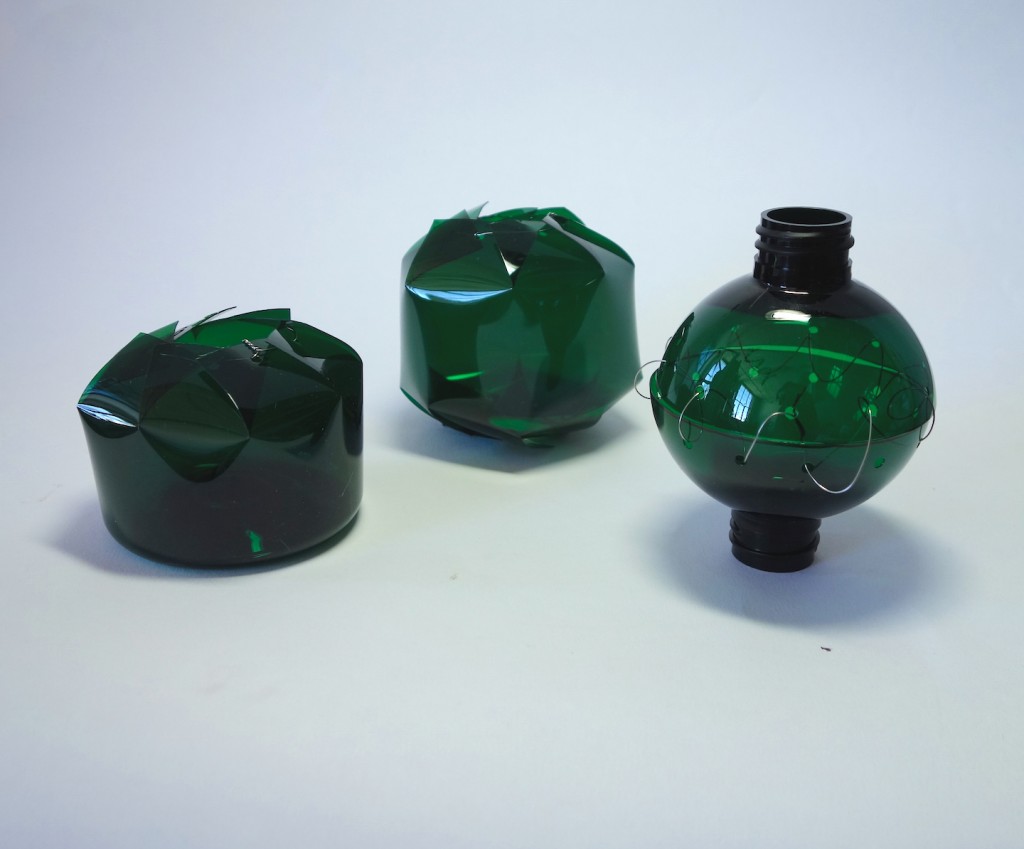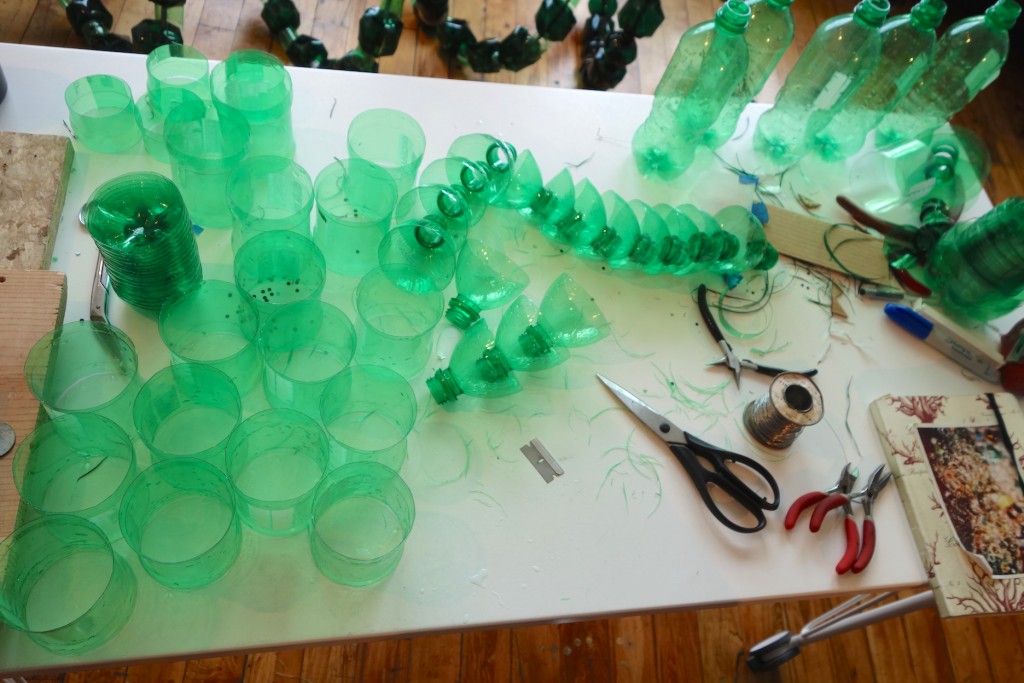 Initial workings with the forms and metal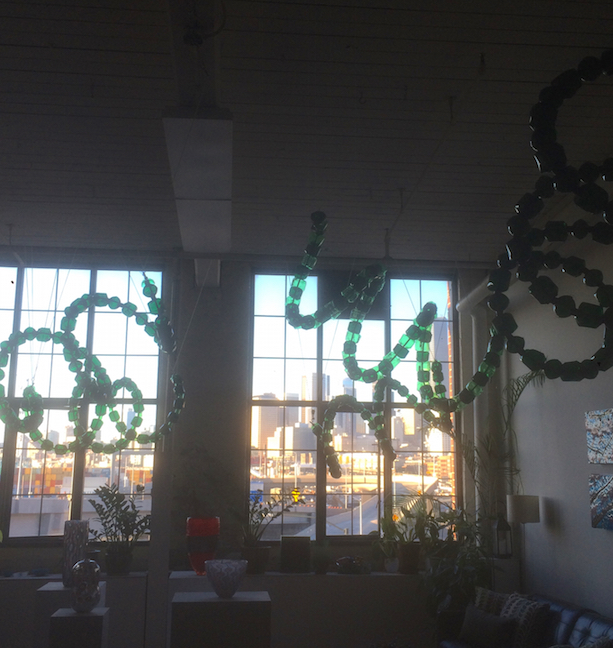 Instillation was very interesting – warning – turn down the sound for these videos please!
Thank you for Being curious about Wandering Diatoms!